MELA-DRY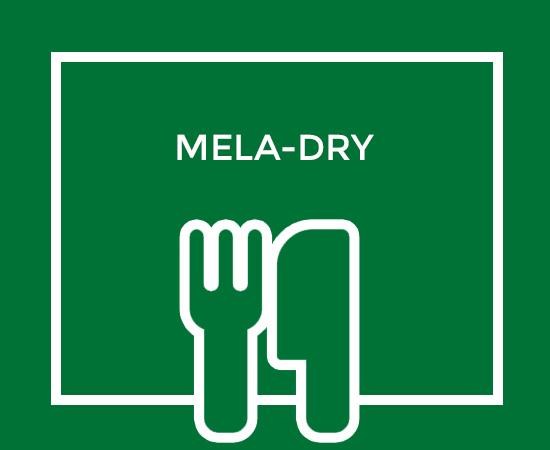 Dried molasses based product
Mela-Dry is a jointly-developed product of Adexgo Ltd., Solum Co., Vitafort Co. and Magyar Cukor Co.
Mela-Dry is created from molasses, a by-product of sugar production, using a patented drying process. In the development of making dried molasses The stuff of MTKI (Mosonmagyaróvár) – who has decades-long working experience in the field of drying and powdering – has also contributed to the development of this dried molasses product.
Main characteristics of liquid molasses are as follows: Syrup from the last phase of sugar-beet crystallisation is called molasses. It contains sugar (app. 6-9%) unresolved from sugar-beet and other soluble non-sugar materials as well. Molasses is an important raw material for yeast, feed and alcohol production.
Dried molasses in contrast to the liquid form has a definite advantage that it does not demand extra equipment (container, feeder) for its utilisation on the farm and in feed production procedure.
ADVANTAGES OF USING MELA-DRY IN PRACTICE
ensures sugar supply of the cow
ensures rapid energy source for rumen microbe that is favourable for microbial protein (MP) synthesis
increases milk production and the energy concentration of the diet (it is known, that there is a reduced feed intake potential of a cow around postpartum period)
improves feed taste, fibre digestion, health status and fertility parameters
decreases negative effects of heat stress
The total sugar content of the feed can be set correctly with the utilisation of Mela-Dry, therefore NFC and/or NSC content of the diet can be optimised.
Dried molasses contains a large amount of easily soluble sugar. The highest portion of the sugar is sucrose, but there are fructose and glucose in small amount, as well.
RECOMMENDATIONS FOR SPECIAL CASES
feeding NPN materials (e.g.: urea)
using bypass protein and bypass fat sources
feeding alfalfa silage/haylage in larger amount
feeding dried corn in larger amount
EFFECT OF FEEDING DRIED MOLASSES ON THE PERFORMANCE OF HIGH YIELDING DAIRY COWS
| | | | | |
| --- | --- | --- | --- | --- |
| Dried molasses (%) | 0% | 4% | 8% | 12% |
| Dry matter intake (kg/day) | 25.3b | 25.7ab | 26.3a | 26.0ab |
| Milk production (kg/day) | 38.0ab | 37.5ab | 38.9a | 36.7b |
| Digestibility of organic matter (%) | 58.8c | 60.1bc | 61.1ab | 63.1a |
| Digestibility of NDF (%) | 37.5b | 37.8b | 38.6b | 41.1a |
| Starch (%)* | 31.5 | 28.4 | 25.2 | 23.2 |
| Total sugar (%)* | 2.6 | 4.2 | 5.6 | 7.2 |
| Added sugar (%)* | – | 1.6 | 3.0 | 4.6 |
*in % of DM; according to Broderick and Radloff (2004); a,b,c: P<0.05
RECOMMENDATIONS (TARGETS) FOR UTILISATION OF MELA-DRY
Dairy cows: 1.0-1.5 kg/day (during the whole period of lactation)
Bief cattle: 1.0-1.5 kg/day (during the whole period of fattening)
PACKAGING
IMPORTANT!
The ration of Mela-Dry should not exceed 20% of the total diet!
Do not feed it ad libitum, because in the case of overconsumption there is the risk of acidosis!
Take care of utilising any other kind of sugar or starch sources not only their quantities but their ratio too!