Activities of ADEXGO Kft. in the field of correlative analytical technologies
We are committed to the modernization of analytical technologies and the broad dissemination of new methods. Through our extensive experience and wide network of manufacturers and distributors, we help our partners in selecting and/or developing the optimal instrument, accessories, or software. The different intelligent systems help our partners to develop rapid, reliable, cost-effective, sustainable measurement and control solutions.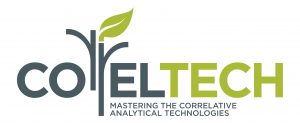 Our goals:
To develop correlative analytical technologies by combining non-destructive detection methods (e.g. spectroscopy and artificial aroma analysis) and multivariate data analysis.
To implement fast, reliable, cost-effective, and environmentally friendly analytical solutions that are compatible with the requirements of sustainable agricultural production, precision farming and the modern food industry.
To increase profitability of partners by assisting with smart applications.
Services:
Technical advisory and support (hardware, software, practice)
In many cases users are unable to take advantage of the technology they invested in. Lack of knowledge about the technology can cause this, as well as unrealized mistakes in certain subtasks. In the field of modern correlative analytical technologies, the Correltech working group of ADEXGO Kft. is at the disposal of the partners within the areas listed below:
Design, preparation and implementation of new near-infrared spectroscopic (NIRS) calibrations and validations.
Design and implementation of validations for existing NIRS calibrations, evaluation of calibrations and validations.
Complex status assessment and analysis of existing NIRS applications, evaluation of individual operations and devices at critical points.
Repair, maintenance and optimization of existing NIRS calibrations.
Aroma analysis based on measured odor fingerprint data.
Demonstration of the possibilities of NIRS and instrumental aroma analysis (electronic nose and tongue techniques) in connection with the partner's activities.
Status analysis, planning the implementation of new rapid correlative analytical methods.
Inspection and maintenance of measuring instruments (if necessary, with the help of the distributor).
Review and improvement of sampling and measurement processes.
Research, Development, Innovation
Thanks to the extensive range of activities and the many years of professional experience of its employees, ADEXGO is able to actively participate in many R&D tenders, either as a consortium member or as a subcontractor.
Our company is a reliable and scientifically recognized partner, whether it is the production of modern complementary feeds and foods with high added value, or the development of new industrial and physiological testing methods.
Our Correltech working group undertakes research, development and innovation tasks in the field of fast, automated, cost-effective and environmentally friendly technologies and assists the application of the developed methodologies. In the framework of R&D&I projects, we do the development and adaptation of methods for the physical and chemical characterization of feed and food.
Activities of the Correltech division in R&D tenders:
Planning the introduction of correlative methods: Planning the development of new methods for partners already opening up to the field or already using correlative procedures (NIRS, instrumental odor and taste analysis) but also thinking in new applications after a detailed mapping of their activities and needs.
Method development: Research and method development based on NIR spectroscopy and instrumental aroma analysis under laboratory and modeled operating conditions. Comparing practical challenges and technological opportunities. Assisting in technological developments, selecting and installing new hardware and software for a specific purpose, developing calibrations.
Development of customized and/or programmable data analysis applications: Using miniaturized tools, develop handheld devices and software that allow skilled users to perform rapid measurements under field conditions and get immediate results for the samples tested based on an internal database. Similarly, taking into account the applicability directions defined during the method development, the use of miniaturized tools and special software e.g. for automated process control/management in a manufacturing plant.
Database construction, management: Designing databases required for setting up and validating various qualitative and quantitative models, coordinating data collection, database management, data protection.
Topics:
Near Infrared Spectroscopy (NIRS)
Artificial aroma analysis (instrumental odor and taste sensing, electronic nose, electronic tongue)
Multivariate data analysis (Chemometrics)
Some examples of applications:
Vegetation evaluation based on remote sensing hyperspectral images.
Sample composition and quality assurance with NIR camera either on the production line, in plant conditions, or on the warehouse shelves, with automated or manual systems.
Developing on-line test solutions in environments where previously it was unimaginable (e.g. in vivo determination of rumen content).
Fixing the aroma profile of the product for quality assurance and identification purposes.
Masking unwanted odors with additional scents, or creating a desired aroma based on the instrumental fragrance and taste profile.
Collecting and evaluating data from different locations and sources to support decision-making systems.